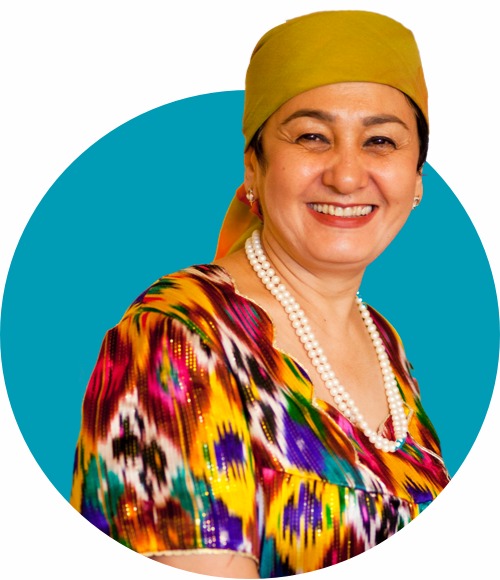 Uzbek Food and Shopping Tour
Sunday, Feb 24
11am-1:30pm
Kensington/Borough Park, Brooklyn




| | |
| --- | --- |
| | $95 |
| | 11 years old+ |
| | Walking and a short city bus ride |
| | 50th Street (D) Ditmas Ave (F) |
Our
tours
make 3-4 stops at a combination of shops such as markets, butchers, bakeries, spice shops, and home good stores. All tours include food samples and insider tips throughout the day, a family-style feast, and a shopping guide.
Experience a small, bustling slice of Samarkand in Brooklyn as you visit Damira's favorite grocery stores and butcher shops in Kensington's Little Uzbekistan. Learn all about Bukharan Jewish bread at Damira's favorite Borough Park bakery, and cap it all off with a well-deserved snack at a grand banquet hall.
"
I loved my first experience with League of Kitchens and cannot wait to tell everyone I know. I really enjoyed the small class and how personal Damira was--she really opened herself up, speaking about Uzbek culture, offering her own childhood stories growing up in Uzbekistan. I love that the focus is not just about food-- what makes this special is the human connection; I loved learning more about Damira, her family, and life in Uzbekistan.
"
Jenn T.