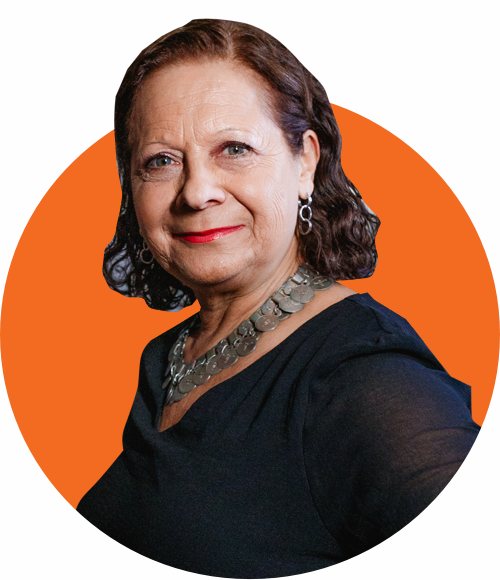 Argentinian Cooking Online
Learn to make pillow-soft gnocchi, fresh pesto sauce, and a zesty oregano, tomato, onion and avocado salad!
Saturday, Jul 29
4pm-6:30pm (EDT)
This workshop will take place online.





| | |
| --- | --- |
| | $60 per device (laptop/tablet/etc) |
| | All ages! |
| | Vegetarian |
All
Online
cooking classes include interactive cooking instruction, a virtual dinner party, a packet with the instructor's family recipes, and a video recording of the class. Since the price is per device, feel free to invite your partner, kids, or roommates to join!
Since Mirta can't physically welcome you into her home, she wants to do so virtually!
Our online classes are designed to be special, meaningful opportunities to share cooking, culture, and connection--just like our real life experiences. We want you to cook along, and we promise there will be plenty of time for questions, conversation, and stories. It will all end with a virtual dinner party where you'll get to share in the fruits of your labor, apart, but together!
In this 2.5 hour interactive online experience Mirta will guide you through making two of her family recipes. First you'll learn how to transform basic ingredients into delicate gnocchi al pesto (pillowy soft potato pasta tossed in homemade fresh pesto), a recipe Mirta learned from her mom. Then you'll learn how to make zesty salad made with tomatoes, onions, avocado, and oregano..
Here's how it works:
After registration you'll receive an email with the Zoom link, shopping list, equipment list, and recipe packet.
At the scheduled time of your class, you'll click on the Zoom link and join your class live! Afterwards, you will receive a link to a video recording of your class that you can revisit at your leisure.
Shopping List for This Class
2 cups fresh basil leaves (about 1 large bunch)
6 tablespoons pine nuts (or walnuts)
1 clove garlic
1 pound russet potatoes, unpeeled (2 large potatoes, or 3 medium)
1 jumbo egg
Grated Parmesan cheese
I tablespoon ricotta cheese
1 cup all-purpose flour, plus more as needed
1 pound cherry tomatoes
Small yellow onion
1 avocado
Unsalted butter
Olive oil
Freshly grated, or dried nutmeg
Dried oregano
Salt and pepper
"
It was nothing short of exceptional - Mirta was the most amazing, genuine host, and the food and cultural sharing made the experience. It was one of my favorite, most memorable days in the past six months. I cannot rave enough about how extraordinary the experience was, in large part due to Mirta.
"
Tarin A.