About Us:
The League of Kitchens is an immersive culinary adventure in New York City where immigrants teach intimate cooking workshops in their homes, and participants encounter a new culture, cuisine, and neighborhood with every experience.
Each workshop offers opportunities for culinary learning and discovery, cultural engagement and exchange, meaningful connection and social interaction, and exceptional eating and drinking. Through this experience, we seek to build cross-cultural connection and understanding and increase access to traditional cooking knowledge.
Our Team: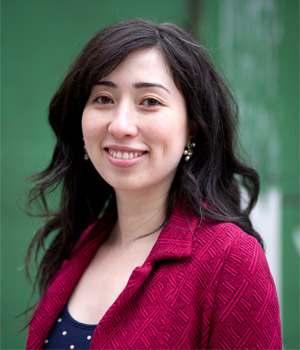 Lisa Gross
Founder/CEO
Lisa is the daughter of a Korean immigrant and a Jewish New Yorker. She was raised on one grandmother's denjang-guk and the other's matzoh ball soup. The League of Kitchens is borne out of her passion for New York City, her love of cooking, and her connection to the immigrant experience. Lisa's projects as an artist, educator, and social entrepreneur create opportunities for learning, connection, and multi-sensory engagement. Her work deals with questions of civic engagement, social history, cross-cultural relations, domestic space, and national identity. She is the founder of The Boston Tree Party, a former food writer for the NY Press, and a frequent speaker at universities and conferences. Lisa received her MFA from the School of the Museum of Fine Arts/Tufts University and has a B.A. from Yale University.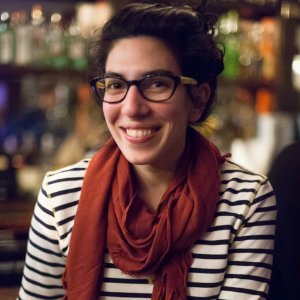 Sonya Kharas
Program Manager
Born and raised in Washington, DC, Sonya has always been surrounded by people and food from all over the world. The daughter of a Parsi immigrant and a Jewish New Yorker, Sonya was raised eating everything from dhansak (a traditional Pakistani dish combining lamb, lentils, and vegetables and served with rice) to chicken noodle soup. She has always been inspired by different cultures and the wisdom that often lays hidden in the smallest of habits and family traditions. Sonya spent two years living abroad in Bangladesh and Italy before moving to New York City in 2010. Since then, she has worked in community gardens, farmers' markets, and food pantries throughout the five boroughs, and has become passionate about exploring the different neighborhoods of New York City, especially when she can travel by bike! Sonya received her MA in Food Studies from New York University and has a BA in Art History from Wesleyan University.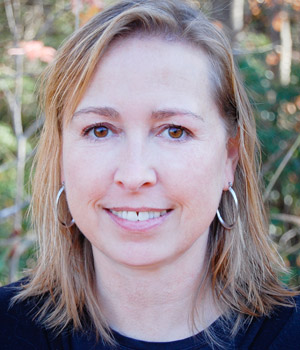 Liz Tarpy
Recipe Writer/Editor/Tester
As a food and travel lover, the opportunity for Liz to cook with and learn from the instructors at the League of Kitchens — and then translate their family recipes into ones we all can use — has been a dream come true. Most recently, Liz was the senior culinary editor at Food Network, but has recently returned to the freelance life as a recipe tester, writer, recipe editor, and culinary researcher. Visit her at www.teaberryproductions.com to learn more.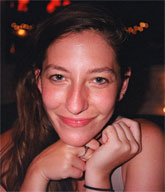 Claire Harlam
Communications Manager
Born and raised in NYC by a professional recipe tester, Claire has always loved food--both cooking it and exploring the five boroughs (and beyond) to find the very best of it. Claire's background is in creative production and strategy, and she has produced award-winning short films and branded content for such clients as Subway Sandwiches, L'Oreal, and the I Love New York tourism campaign. While a student in the inaugural class of NYU Tisch and Stern's MFA/MBA program, Claire was awarded the IFP/Marcie Bloom Fellowship in Film as well as a Cinema Research Institute fellowship. Claire went straight to NYU from Brown University, where she was an honors student in art-semiotics and was awarded a Weston Award in Fine Arts for her filmmaking.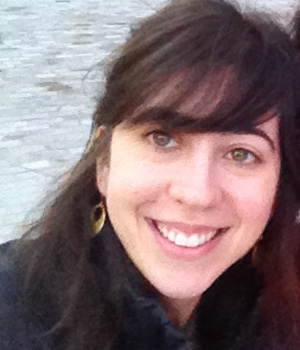 Rebecca Seltzer
Designer
Rebecca is a graphic designer and food culture devotee. Her full-time job is as a designer for Lincoln Center for the Performing Arts. Outside of work, she has a healthy freelance business going, working with a wide variety of clients in a fields ranging from book publishing to music labels to civic institutions. She loves cooking, visiting restaurants and markets all around New York City, and collecting vintage food packaging. The League of Kitchens is one the most exciting projects she has been involved in to date. Check out Rebecca's work at rebeccaseltzer.com.