About Us
The League of Kitchens is a culinary dream-team of immigrants from around the world who will welcome you into their homes, teach you their family recipes, and inspire you with their personal stories.
Each experience offers opportunities for meaningful connection and social interaction, cultural engagement and exchange, culinary learning and discovery, and exceptional eating and drinking. Through this experience, the League of Kitchens seeks to build cross-cultural connection and understanding, to increase access to traditional cooking knowledge, and to provide meaningful, well-paid employment and training for immigrants.
The League of Kitchens has been featured in the New York Times, the Los Angeles Times, the Wall Street Journal, the Late Show with Stephen Colbert, the Chew, Tasting Table, Saveur, The Splendid Table, Eater, and Time Out New York, among others. Conde Nast Traveler called the League of Kitchens "quite possibly the coolest foodie thing to do whether you're a visitor or local.
Our Team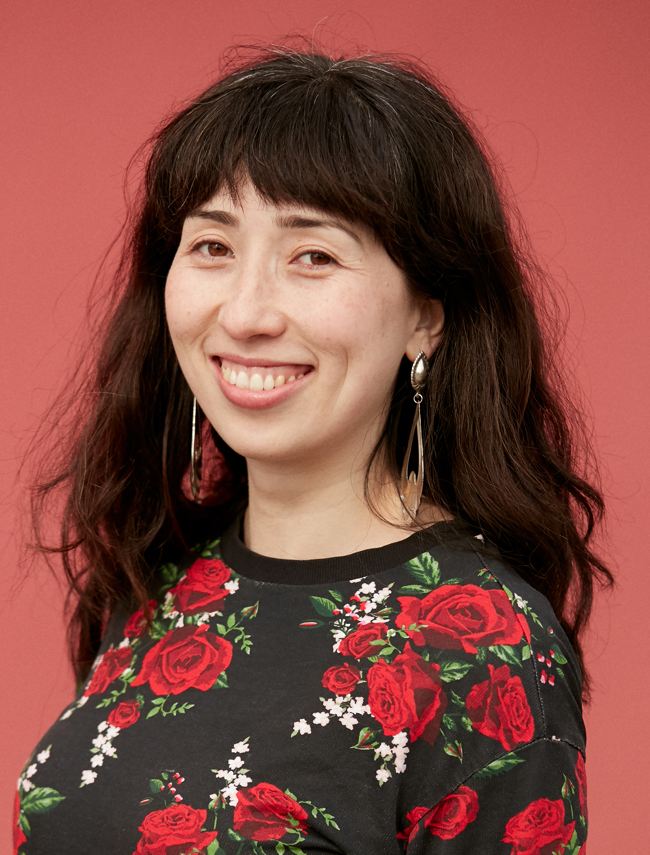 Lisa Gross
Founder/CEO
As the daughter of a Korean immigrant and a Jewish New Yorker, Lisa was raised on one grandmother's denjang-guk and the other's matzoh ball soup. The League of Kitchens is borne out of her passion for New York City, her love of cooking, and her connection to the immigrant experience. Lisa's projects as an artist, educator, and social entrepreneur create opportunities for learning, connection, and multi-sensory engagement. She received her MFA in participatory public art from the School of the Museum of Fine Arts/Tufts University and has a B.A. from Yale University. She lives in Brooklyn with her husband and two daughters.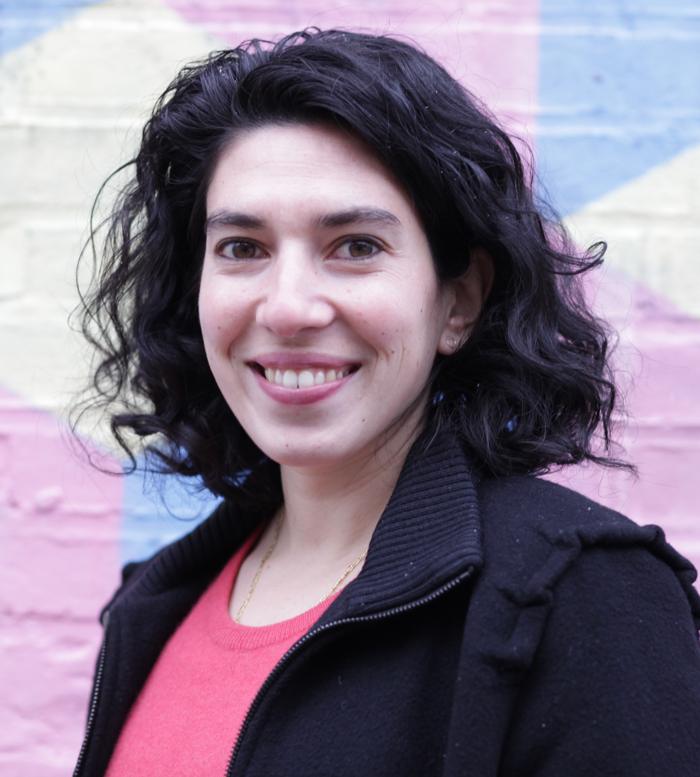 Sonya Kharas
NYC Manager
Born and raised in Washington, DC, Sonya has always been surrounded by people and food from all over the world. The daughter of a Parsi immigrant and a Jewish New Yorker, Sonya was raised eating everything from dhansak (a traditional Pakistani dish combining lamb, lentils, and vegetables and served with rice) to chicken noodle soup. She has always been inspired by different cultures and the wisdom that often lays hidden in the smallest of habits and family traditions. Sonya spent two years living abroad in Bangladesh and Italy before moving to New York City in 2010. Since then, she has worked in community gardens, farmers' markets, and food pantries throughout the five boroughs, and has become passionate about exploring the different neighborhoods of New York City, especially when she can travel by bike! Sonya received her MA in Food Studies from New York University and has a BA in Art History from Wesleyan University.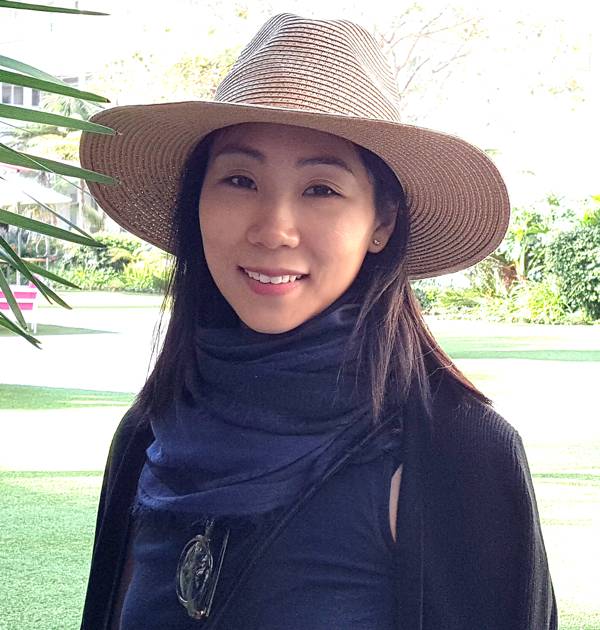 Jessica Yoon
LA Manager
Jessica has loved cooking and eating for as long as she can remember. Being an avid traveler and having lived in five different countries, she's tried everything from ox blood soup, alligator fritters, and helium-filled taffy balloons--all dishes she hopes to try making herself one day! She sees food as a way to express identity, tradition, community, and creativity, and has always sought opportunities to share and learn from other people and cultures. Jessica has worked in the food industry as a cook, writer, product manager, and program manager in Paris, Seoul, New York, and Los Angeles. She received her MA in Food Studies and a BA in Art History, both from New York University, as well as a Grand Diplôme from Le Cordon Bleu in Paris.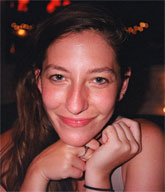 Claire Harlam
Communications and Marketing Director
Born and raised in NYC by a recipe tester, Claire has always loved food--both cooking it and exploring all over the city (and beyond) to find the very best of it. Claire brings experience in content strategy and creative production to the LoK. She currently works at Huge and has extensive background producing and directing films, branded content, digital campaigns, and live events for a range of clients. Claire is a recipient of the Cinema Research Institute Fellowship, the Marcie Bloom Fellowship in Film, and a Weston Award. She holds a joint MFA/MBA from NYU Tisch & Stern's film production program, which she attended after graduating with honors from Brown University.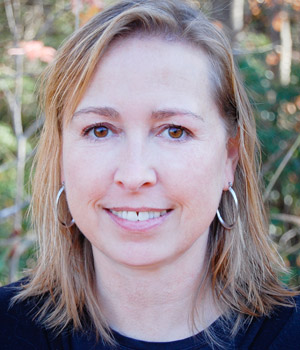 Liz Tarpy
Supervising Recipe Writer/Editor/Tester
As a food and travel lover, the opportunity for Liz to cook with and learn from the instructors at the League of Kitchens — and then translate their family recipes into written ones we all can use — has been a dream come true. When not cooking the cuisines of the League of Kitchens instructors, Liz is a freelance recipe developer, tester, and editor, culinary researcher, and food media professional. Her clients include HelloFresh USA, Food Network, Volpi Foods, and Meredith Corp.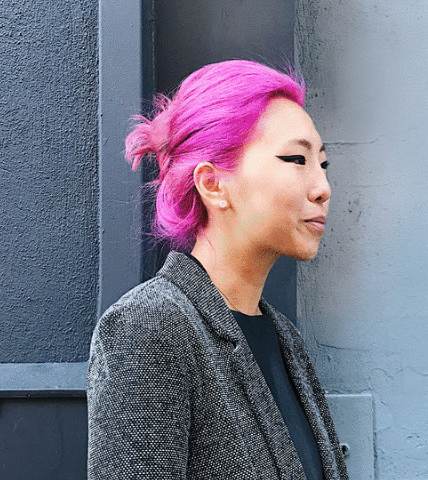 Nancy Pappas
Designer
Nancy is a Korean American, St. Louis and Kansas City native, Brooklyn-based food illustrator and graphic designer. She splits her time between Brooklyn and traveling internationally in search of new cuisine, cultures, and experiences. Nancy is a co-Producer for Happy Family Night Market and Designer/Social Media on Essie's Hour of Love Podcast. She collaborates with clients within the food industry, like the League of Kitchens, and works with small publications such as Weldon Owen, Edible Queens, Counter Service, and others.
She's recently been featured in Cherry Bombe Mag, Word of Mouth, and Slant'd Media, and contributes to various publications like Edible Queens and Counter Service.