Afghan Cooking with Nawida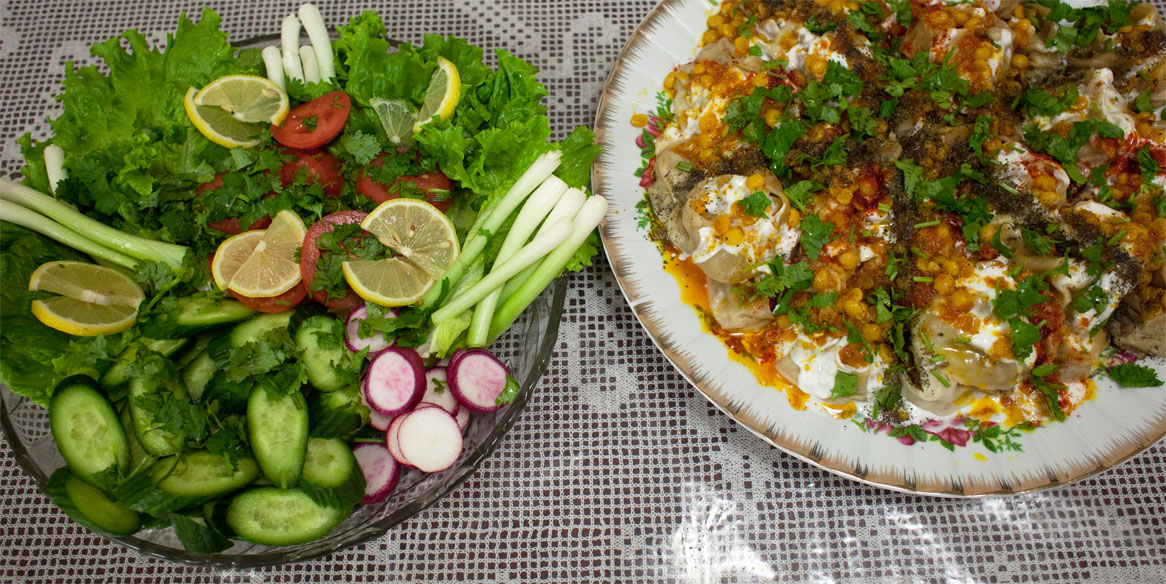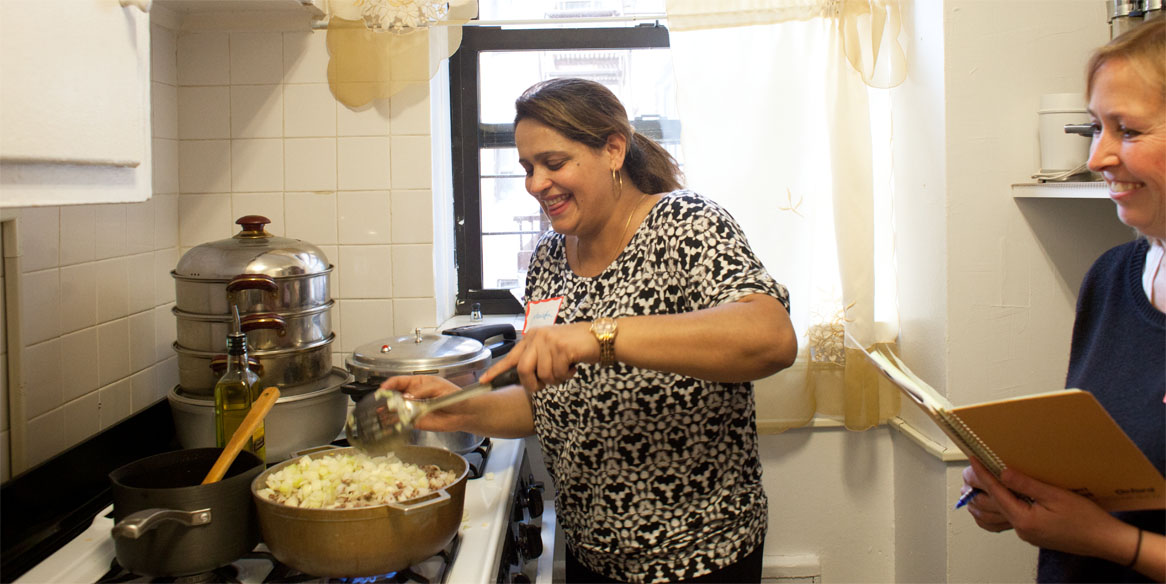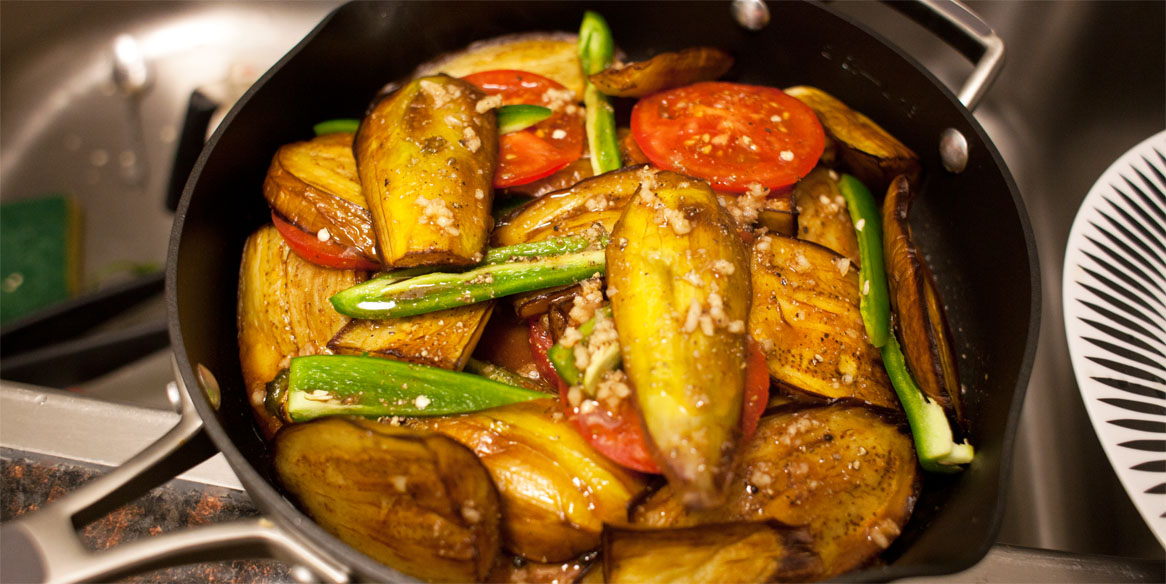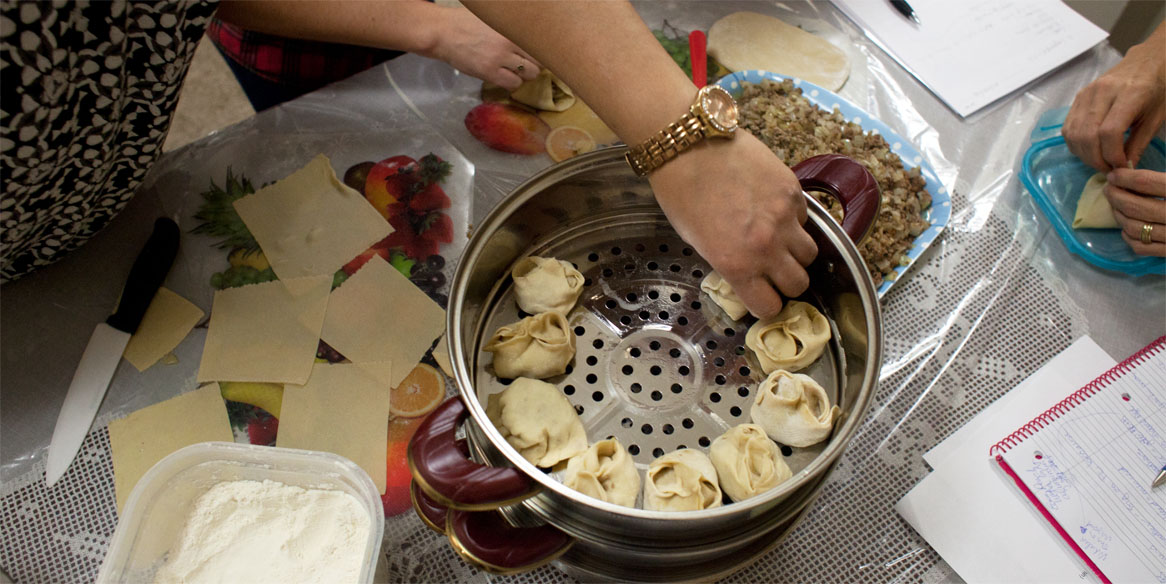 Upcoming Workshops:
All immersion workshops include a light lunch and beverage, 3.5 hours of hands-on cooking instruction, a full dinner, and a booklet of recipes and in-depth culinary info.

All "taste of" workshops include a welcome-snack and beverage, 1.5 hours of hands-on cooking instruction, a small meal, and a booklet of recipes and in-depth culinary info.
Cooking with Nawida:
During the years she lived in Afghanistan and Pakistan where she cooked for up to forty people as often as three times a day, Nawida evolved into a master multi-tasker who also puts attention into the details. Nawida will welcome you with cardamom tea and a selection of traditional savory snacks such as pumpkin stuffed flatbread, and tomato and chilli eggs. Nawida is a charming host with a bright, fun personality, and when you cook with Nawida, you will be impressed by her ability to finesse the many elements that make her Afghan recipes come together as a whole. At the end of the day you'll go home newly inspired with all the recipes and a shopping guide to Nawida's favorite food markets.

Location: Nawida's Kitchen in Rego Park, Queens

Transportation: About a 5 min. walk from the 67th Ave M/R stop

Accessibility: Elevator available
"Taste of..." Workshop
Veg
An exciting introduction to Afghan cuisine! This 2.5 hour class starts off with a warm welcome to Nawida's home where she will greet you with a cup of cardamom tea and a delicious homemade snack. You will learn to make burani bonjon--a flavorful dish of fried eggplant stewed with tomatoes, garlic, and green chilis, and topped with a tangy garlic-yogurt sauce and a sprinkle of dried mint. Next you will prepare tukhum bonjan, a traditional breakfast dish of eggs scrambled with fresh tomato, chilies, and garlic. Both of these savory dishes are served together with Afghan bread. For dessert you will make firni, a light and creamy milk pudding seasoned with cardamom and ground pistachios. Lastly, you'll sit down as a group and enjoy the delicious food you've made. You'll go home with a booklet of recipes and in-depth culinary info so that you can re-create these fantastic dishes at home.
* Food Allergies: This menu includes dairy and tree nuts.
Immersion Workshop #1
In Workshop #1 (Non-Vegetarian), you will learn to make mantu, the spectacular dumpling dish that is at the center of every Afghan party. You will make the dumpling skins from scratch, fill them with a spiced onion and ground beef mixture, and then learn to pinch them into blossom-shaped dumplings. They are then steamed and topped with a tomato-chana dal sauce, a garlic-yogurt sauce, fresh chopped cilantro, and crushed, dried mint. To make the quabili pilau, a dramatic rice pilaf which is often considered the national dish of Afghanistan, you will start by slow cooking a lamb shoulder in a broth flavored with coriander, turmeric, garlic, cumin, and cardamom. You will then learn to cook the basmati rice without breaking a single grain (the sign of good cook in Afghanistan), which will be mixed with the lamb, fried carrots, raisins, and pistachios. When you make burani bonjon, you will learn to make a simple, fast, and flavorful dish of fried eggplant stewed with tomatoes, garlic, and green chilli peppers. A tangy garlic-yogurt sauce and dried mint complete this delicious vegetable dish. For dessert, you will make firni, a light and creamy milk pudding seasoned with cardamom and ground pistachios.
Immersion Workshop #2
Veg
In Workshop #2 (Vegetarian), you will start off by making aashak, a festive vegetarian dumpling dish. You will make the dumpling skins from scratch, fill them with a chive mixture, then learn to fold them into tiny half-moons. These are then boiled and topped with a tomato-garlic sauce, a garlic-yogurt sauce, and crushed dried mint. You will then make a homestyle Afghan classic--lubya and challow, kidney beans stewed with onion and a spiced tomato sauce and served with fluffy basmati rice that has been lightly scented with whole cloves and garlic. Gulpea, a simple dish of cauliflower stewed with tomatoes, garlic, onion, green chili peppers, and spices offers a rich accompaniment to the meal. You'll finish by making shir berenj, a light rice pudding spiced with cardamom and rose water and topped with ground pistachios.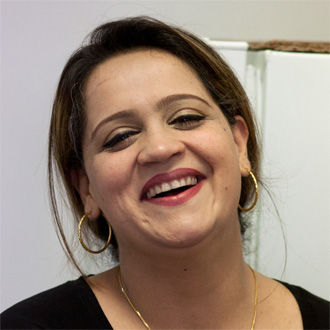 Nawida
Afghanistan
"I think it's important to pay attention, especially to the small things. You need to go slowly and pay attention, even when you're feeling rushed. "
Bio:
Nawida was born in Kabul, Afghanistan, and grew up watching her mother and grandmother cook for the family. Her mother was a housewife and her father was a general in the Afghan army. She is the third of five sisters, and had one brother. After marriage, Nawida moved to her mother-in-law's home in Pakistan and was responsible for cooking three elaborate meals a day for a household of thirty-five people! She moved to the U.S. from Russia in 2010 with her son, who was 5 years old at the time. Nawida is now remarried and has two more young children, and nothing is more important to her than all of her children's educations. Nawida works at T-Mobile and studies English in her free time. She loves living in the U.S. and the independence she has found here.
What do you enjoy most about cooking?
I love having people at my house and cooking for them. And when they like it and say it's delicious and amazing, it makes me so happy.
What are some of your favorite seasonings?
I love the smell and taste of cumin. Also coriander powder and dried mint.
What do you think you learned from cooking for so many people at one time when you were living in Pakistan?
I learned about not panicking! That never helps any situation.
You work all day but then always come home and cook dinner for your son. Do you ever get tempted to just get a pizza?
My son likes pizza and burgers and occasionally we have them. But it's healthier to cook in the house. Also, I feel most comfortable when I cook. It helps me relax at the end of the day.
What students are saying about workshops with Nawida:
"
It was simply fantastic. The workshop combined excellent culinary techniques with personal insights into recent Afghani and world history. Nawida is a true example for us all. I could not wish for more.
"
— Anna G.
"
The workshop was completely lovely. Nawida was a great host, very eager to share her experiences both about the food and her life before and after coming to the USA. It was definitely something I would recommend to friends. The take-home kit and recipes were greatly appreciated, as were the leftovers. Loved that the handout also had info on her Rego Park neighborhood, and locations where she shops. Food was delicious and something that i could recreate at home. All the communications with LK were also clear and timely.
"
— Prerana R.
"
I totally enjoyed Nawida's workshop. The culinary experience completely met my expectations and the cultural experience was exceptional. Women have a talent for quickly forming a group and Nawida fostered that sisterhood. Her story, revealed without artifice or drama, touched us all. It brought the "news" of women in the parts of the world where she has lived, to glaring light. And, she, brave and resilient, is remarkable. I also could see how very proud she is about her involvement with your League. Great concept and wonderful execution.
"
— Emily J.
"
I loved the immersion workshop with Nawida! She is so warm and friendly and not bashful about sharing her life experiences both here and in her native Afghanistan. I enjoyed seeing her tips and tricks in action with the dishes she made, and also liked that she didn't necessarily ascribe to the idea that you have to purchase expensive cooking utensils or paraphernalia to be a good cook. Her methods were solid and she is so skilled that it will leave you in awe! I was inspired by her drive and passion to take fresh ingredients and turn them into absolutely mouth watering delicious meals for the entire family.Thank you for a wonderful and thoughtful cooking experience!
"
— A.H.
"
I had a great experience with Nawida. She is a natural teacher. I've taken several cooking classes at other cooking schools, which I've enjoyed, but what I most appreciated about the League of Kitchens experience, in contrast to professional cooking programs, was that it was in someone's home. This made the idea of recreating Nawida's menu in my own home much less daunting. Also, I liked hearing about Nawida's story. There aren't many opportunities to share an experience with folks from other cultures without feeling like a tourist or voyeur. The workshop really fulfills an unmet need in that regard.
"
— Stacey W.