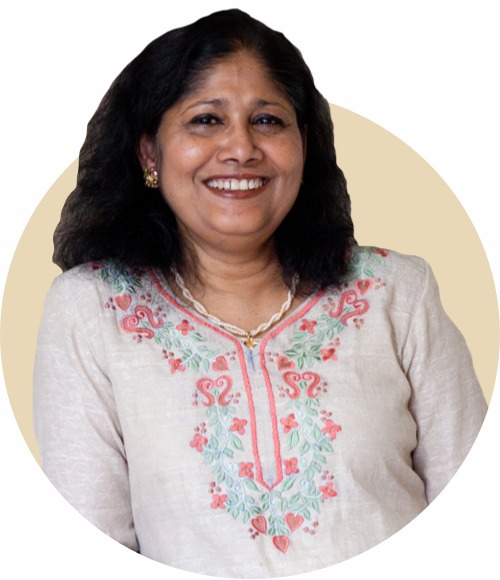 Meet Afsari
From
Bangladesh
. Lives in
Bay Ridge, Brooklyn
.
Afsari was born in the town of Rajshahi in Bangladesh, known for its historic production of silk and modern home to some of the most renowned educational institutions in the country. Afsari worked as a merchandiser in the garment industry of Rajshahi, but she had always grown up watching her mother cook and enjoying her delicious recipes. She soon moved to Singapore with her husband and young son and finally had a chance to practice those home-recipes by preparing them as after-school snacks for her son's school.
In 2000, Afsari and her family moved to Bay Ridge, Brooklyn. Both Afsari and her husband continued to work in Manhattan's bustling garment business, but Afsari also found ways to explore her love of, and talent for, cooking. She regularly caters parties and large events, teaching cooking classes at ROC-NY (a non-profit culinary organization), and even won a recipe competition with her delicious rice pudding!
Afsari's passion for cooking as an art form becomes apparent in the careful way she plates each and every dish. According to Afsari, the visual appeal of the meal is as important as the taste! Her incredible cooking has been featured by the New York Times, Taste, ABC News, and Tasting Table.
"
The whole day was relaxed and lovely. Afsari was welcoming and taught us so much about her own life and about the food. I truly had so much fun and learned a ton. The experience far exceeded my expectations. I was thrilled with how many leftovers we were able to take home. The value was increased by the fact that I get to continue eating this lovely meal for lunch for two days!
"
Julie S.