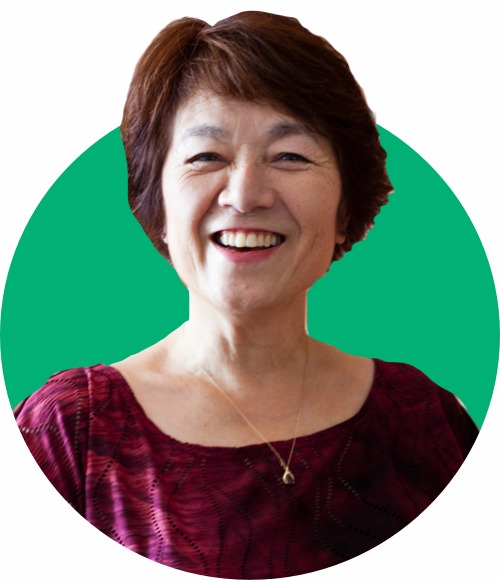 Meet Aiko
From
Japan
. Lives in
Harlem, Manhattan
.
Aiko was born in Kagawa, a Japanese prefecture that is near Osaka and known for its udon noodles. The only girl in her large family, she learned to cook from her mother and grandmother. Although Aiko enjoys cooking food from many cuisines, she always follows certain Japanese principles like mottainai (avoiding waste), and ichiju sansai (literally "one soup three dishes" or a balanced approach to menu planning). Aiko's Japanese cooking has been featured by Evan Kleinman's Blog, Gothamist, The New York Times, and She's Facing Freedom.
For a while, after she moved to the U.S. in 1979, Aiko was very busy with work, but now she finally has time for her main passion: cooking and sharing her food. She also loves to paint canvases and china, and she is currently taking keyboard and Taiko (Japanese drum) lessons.
"
I loved this workshop. Aiko was a warm, welcoming host both as a Japanese ambassador and chef. The workshop was very hands on as she demonstrated and then we did much of the cutting and prep. Everything was clean and well organized. This was by far the best miso soup I have ever had anywhere and all the other dishes were delicious!
"
Linda S.