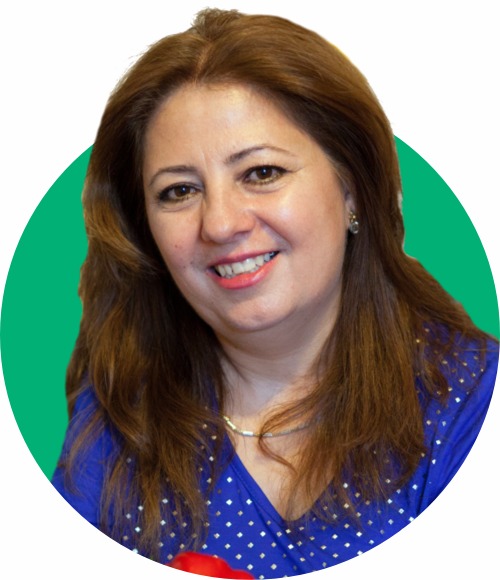 Meet Jeanette
From
Lebanon
. Lives in
Staten Island
.
Jeanette grew up in Zahle, the largest predominantly-Christian city in Lebanon. She first became interested in cooking when she was a teenager and still vividly remembers learning to make tabbouleh from her aunts, a recipe she has painstakingly perfected over time. Her delicious Lebanese cuisine has been featured by Food & Wine, Vogue, Serious Eats, Travel + Leisure, The New York Times, and Chopt Travels.
Jeanette moved to the United States in 2006 and worked for some time as an elementary school French teacher. Today, she lives in Staten Island, with her husband and three children and participates as an active member of her church and the local community. She regularly uses her passion and talent for cooking to teach the League of Kitchens workshops and to cater for small parties and events. Jeannette puts incredible care and detail into her cooking, as you will see when you work with her.
"
Jeanette was a wonderful teacher! It was an amazing day that was filled with delicious food and great instruction. She and her husband were incredibly welcoming hosts. It was such an amazing experience to learn about her country and recipes. She welcomed us into her home like we were family.
"
Danielle H.