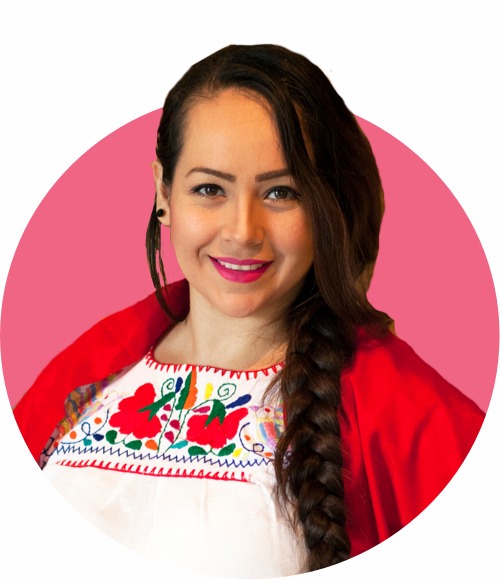 Meet Angie
From
Mexico
. Lives in
Richmond Hill, Queens
.
Angie hails from Monterrey, a large, industrial city right near the Mexico/US border. Her love of cooking developed at a young age since she and her two siblings often helped their busy, working mom in the kitchen. At 15, Angie moved to New York City to attend high school. During these early years in the city, she started working as a bartender at a Mexican restaurant, where, of course, she also helped out in the kitchen as well.
Shortly after high school, Angie married a man from Puebla (a state with a rich and varied culinary culture) and immediately started learning his native cuisine from her mother-in-law and six sisters-in-law, all excellent home cooks. Angie's diverse and delicious repertoire of recipes has been featured by The Splendid Table, Epoch Times, Nuvo Magazine, and Mommy Poppins.
Angie is passionate about preserving Mexican tradition, as is her husband Ramon, who leads the acclaimed Mariachi group Mariachi Real De Mexico and founded the Mariachi Academy of New York, a non-profit school that offers free music lessons to children. Angie is an artist, and when she isn't cooking or helping run the Mariachi Academy, she sings, models, and takes photographs. She is also a very proud mom to her young son and daughter.
"
I felt very comfortable in Angie's home, and she was very welcoming. I truly believed her when she said we were welcome back any time. She was also a great cooking teacher! Explaining each part, and adding various facts and tidbits as the night went on. It was evident how much she equated food and love. And everything tasted AMAAAAAAAAZIIIINNNGGGG.
"
Alex P.