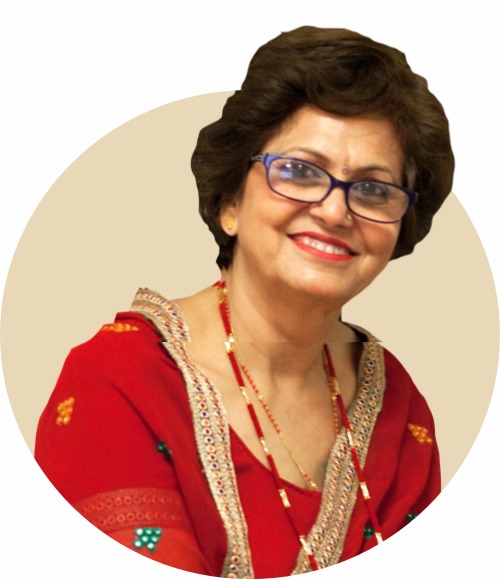 Meet Rachana
From
Nepal
. Lives in
Hillsdale, NJ
.
Rachana was born in the capital of Nepal: Kathmandu. Nepal is a small country that shares borders (and culinary traditions) with both China and India. Rachana's grandfather worked as an administrator for the king and when Rachana was just 16-years old, she married the grandson of the king's physician, who was then just 17-years old. Throughout Rachana's years in Nepal, her father oversaw the farming of a family-owned property many miles from Kathmandu. He would frequently send fresh food home from the farm, which her mother and sisters-in-law would cook for her, her six siblings, and thirty to forty-five members of their extended family. From a young age, Rachana loved to cook and spent many hours watching her mother in the kitchen. She especially enjoyed learning recipes from her mother that had been passed down over many generations.
Rachana came to the US in 2006 and is now happy to live in New Jersey with her husband and two of her grown children. She loves to share her food and her Nepalese heritage through the League of Kitchens as well as through private catering and a catering company where she works as a chef. In February 2018, Rachana cooked the first-ever Nepalese dinner at the James Beard House, a huge honor for her and for the League of Kitchens! She has also been featured in The New York Times (Front Burner), the James Beard Foundation, The Tiffin Club, Pineapple, Nautilus, and Little India.
"
I felt extraordinarily comfortable in Rachana's home. It was a privilege and honor to be welcomed so openly and generously, plus I learned A LOT about Nepali food and ingredients and about Rachana's family and unique cultural perspective. Everything she shared was very interesting. And I definitely think I can replicate a lot of these dishes at home, which is not what I expected. But they aren't nearly so intimidating now!
"
Victoria L.