Uzbek Cooking with Damira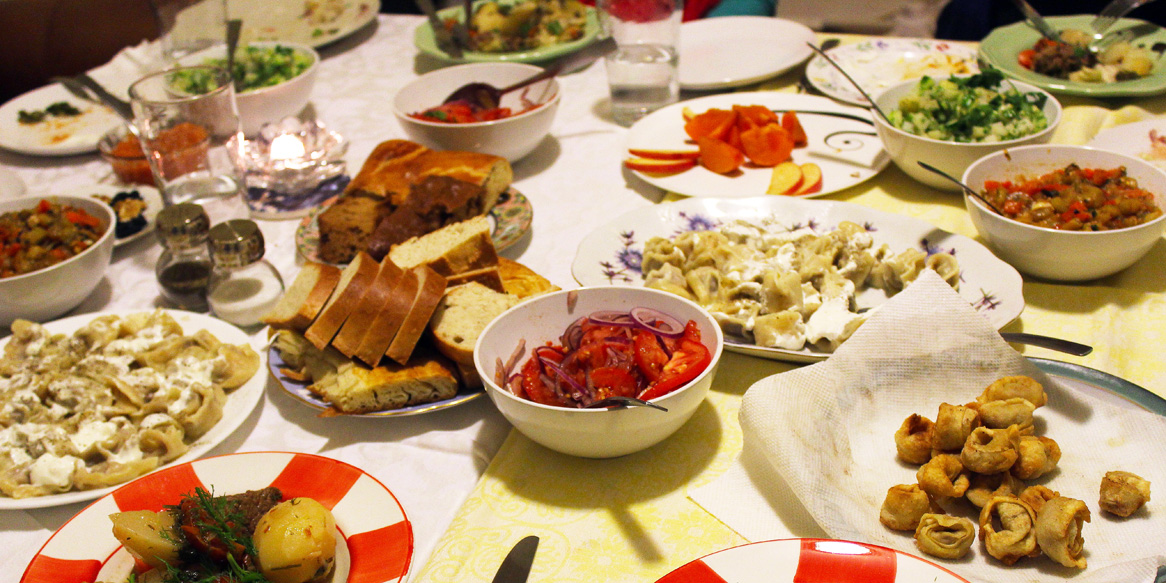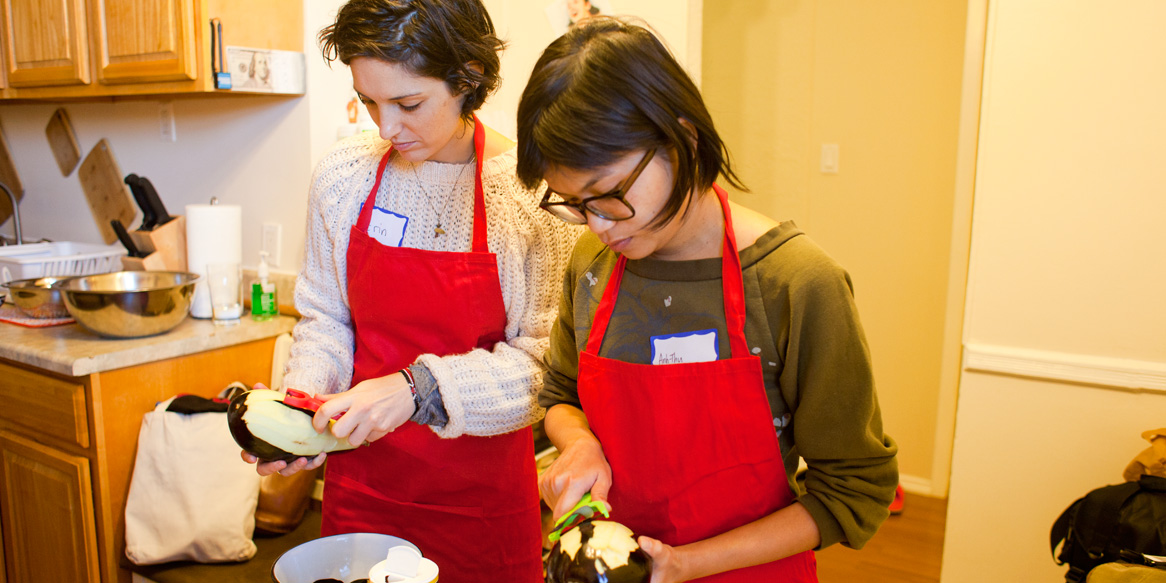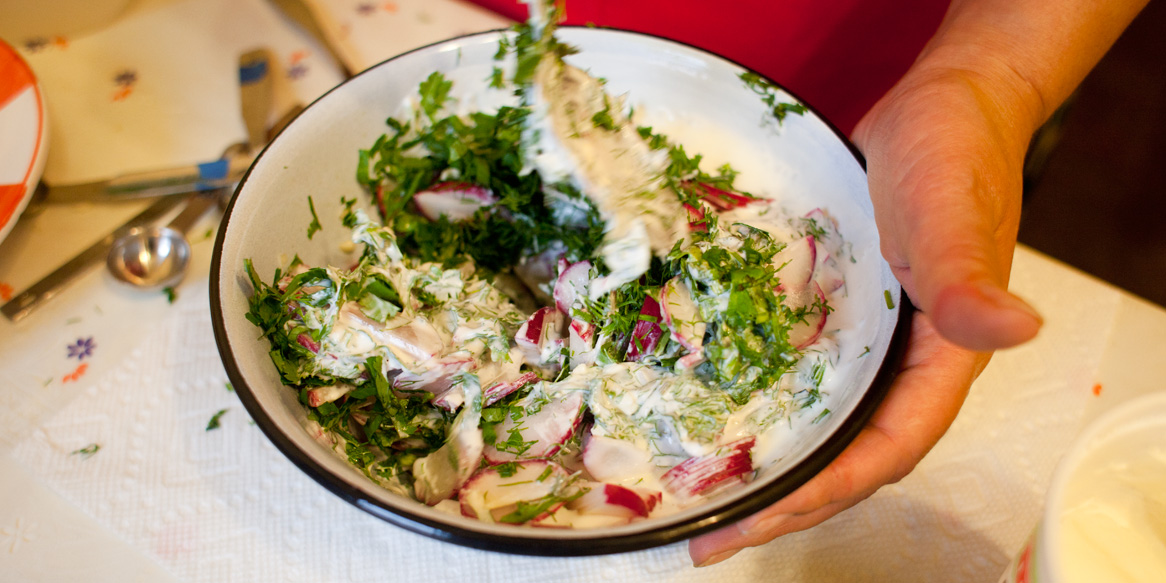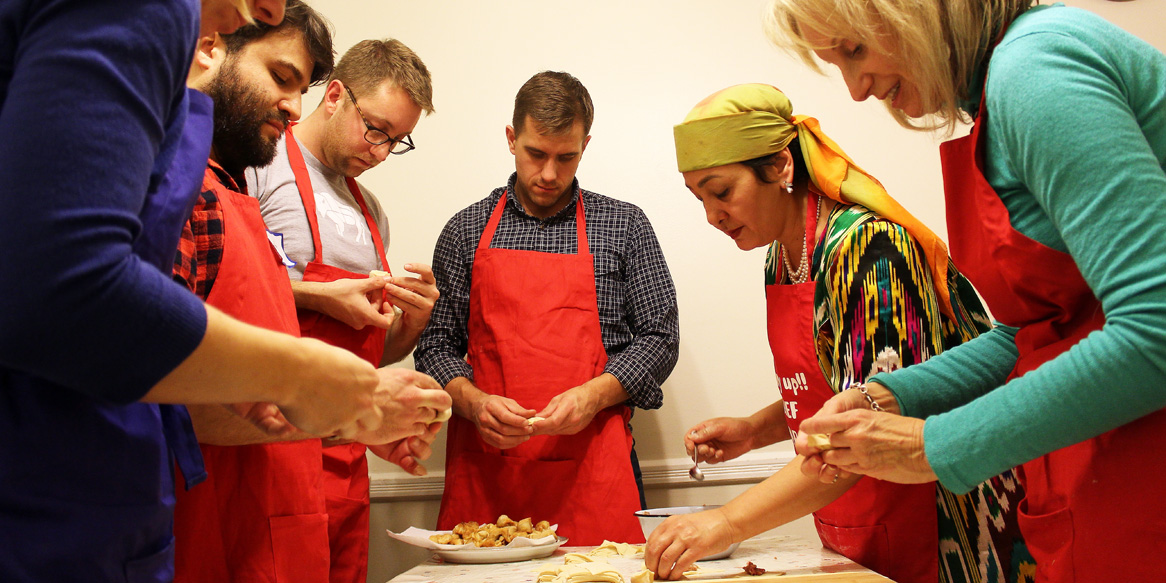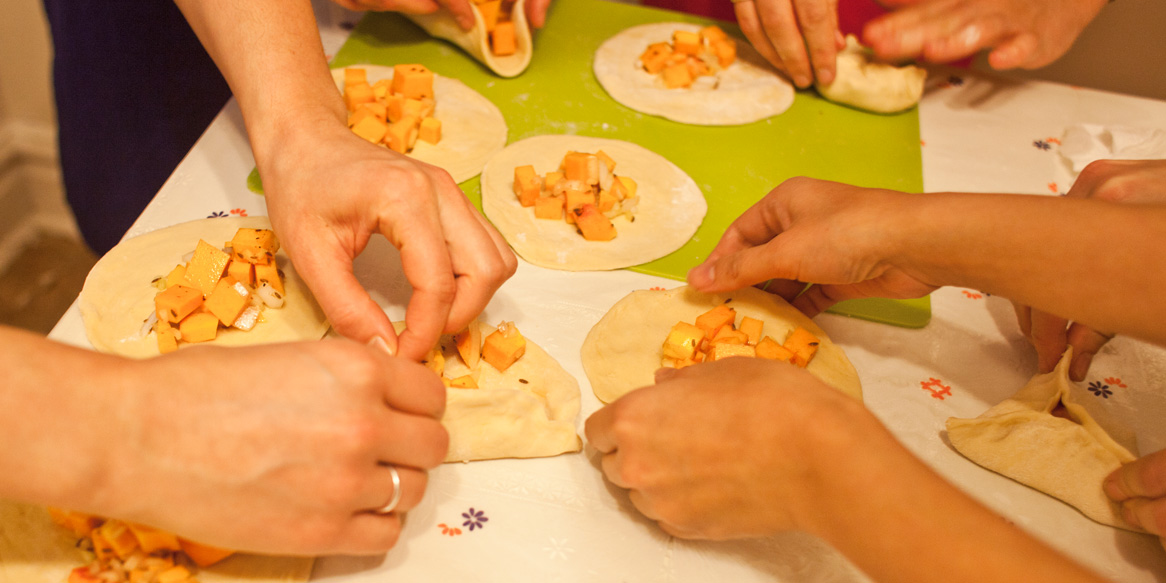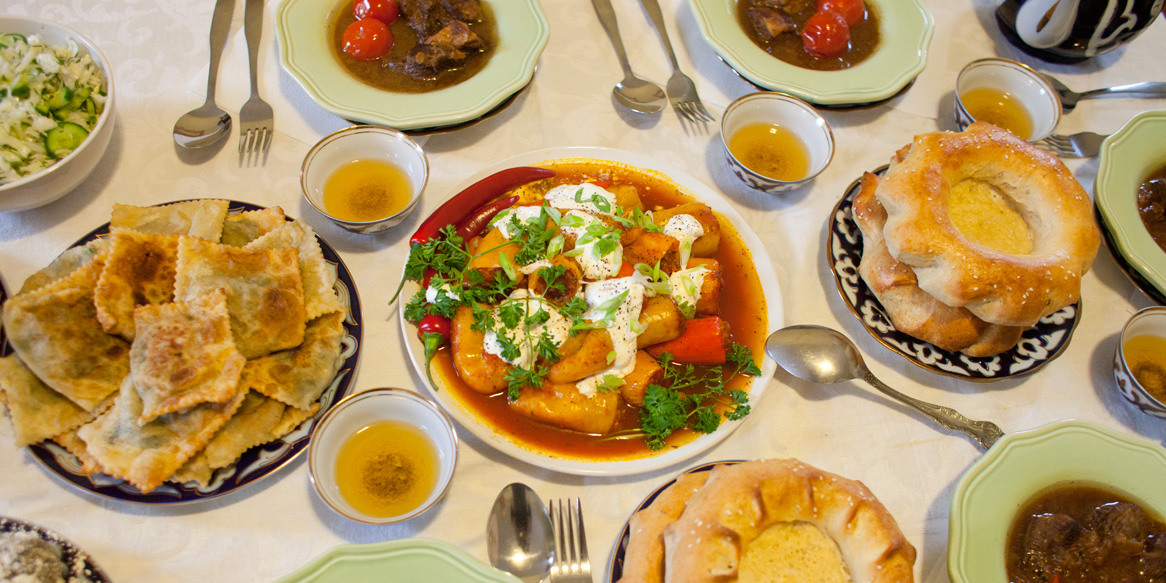 Upcoming Workshops:
Saturday, Sep 22 | 1pm-5:30pm
1 spot available
Immersion Workshop #3

$175
Wednesday, Oct 10 | 1pm-3:30pm
6 spots available
$120
Friday, Oct 12 | 11am-1:30pm
6 spots available
$120
Saturday, Oct 20 | 1pm-5:30pm
4 spots available
$175
Saturday, Oct 27 | 1pm-5:30pm
4 spots available
Immersion Workshop #1

$175
Tuesday, Oct 30 | 7pm-9:30pm
4 spots available
$120
Saturday, Nov 3 | 1pm-5:30pm
4 spots available
Immersion Workshop #3

$175
Tuesday, Nov 6 | 7pm-9:30pm
2 spots available
$120
Sunday, Nov 11 | 1pm-5:30pm
Sorry, workshop is full!
Immersion Workshop #1

$175
Friday, Nov 16 | 11am-1:30pm
6 spots available
$120
All immersion workshops include a light lunch and beverage, 3.5 hours of hands-on cooking instruction, a full dinner, and a booklet of recipes and in-depth culinary info.

All "taste of" workshops include a welcome-snack and beverage, 1.5 hours of hands-on cooking instruction, a small meal, and a booklet of recipes and in-depth culinary info.
Cooking with Damira:
Damira hails from Samarkand, the crossroads of East and West, and a city whose inhabitants are known for their warm and generous hospitality. You'll appreciate this reputation as soon as Damira welcomes you into her home with a hot cup of green tea and an assortment of homemade traditional snacks, which could include pastries filled with meat and vegetables, freshly baked cinnamon or lemon cakes, and dried fruit from Uzbekistan. For Damira, food, family and culture are inseparable. She fell in love with cooking as a child on her grandmother's farm, helping to prepare meals for her large family (including 33 grandchildren!). Damira's love of history and storytelling will shine as she teaches you to use traditional Uzbek cooking tools and explains the origins of her rustic, flavorful dishes. A retired cardiologist, Damira will also share the health benefits of the fresh herbs, vegetables and spices that color her cooking. An occasional numerologist and tarot card enthusiast, Damira might even tell your fortune. You'll leave Damira's home inspired to share her stories and cook her food, which we'll make easy with a packet of recipes and a shopping guide to her favorite markets

Location: Damira's Kitchen in Borough Park, Brooklyn

Transportation: D train to 55th Street N to New Utrecht Avenue

Accessibility: Elevator available
"Taste of" Workshop
Veg
An exciting intro to Uzbek cuisine! This 2.5 hour workshop starts off with a warm welcome to Damira's home, where she will greet you with tea and an assortment of traditional sweet and savory snacks. You will learn to prepare mashhurda, a comforting, home-style soup made with carrots, onions, mung beans, baldo rice, dried apricots, and freshly chopped dill and cilantro, topped with a dollop of thick yogurt. You will also learn how to make pumpkin sambusa, flaky triangular pies filled with cumin-scented butternut squash and onion, brushed with egg yolk, and sprinkled with sesame seeds. You'll also learn to prepare Damira's radish salad, a refreshing cold salad of thinly sliced radishes mixed with yogurt, garlic, and freshly chopped dill and cilantro. Finally you'll sit down together as a group and enjoy the meal you've made! You'll go home with a booklet of recipes and in-depth culinary info so that you can re-create these delicious dishes at home.
* Food Allergies: This menu includes dairy, eggs, tree nuts, and wheat.
Immersion Workshop #2
Veg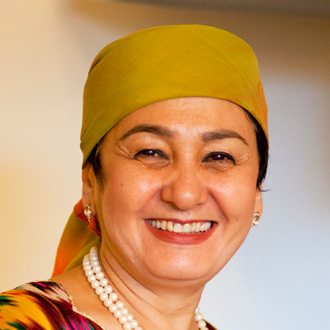 Damira
Uzbekistan
"The most important ingredient to cook with is love - because I love the process of cooking and all the people I cook for, everything tastes good!"
Bio:
Damira is originally from Samarkand, an ancient city that lies on the Silk Road, which she refers to as "the historic crossroads of East and West." She loved growing up in such a diverse country where she learned to cook from her mother, grandmother, and their friends of many backgrounds. Damira and her husband left Uzbekistan in 2013 to be closer to their children, who were living in America, and to do something new—Damira believes it's always important to try new things and to have many life experiences. While she was still in Uzbekistan, Damira was a doctor until her country's mandatory retirement age of 55. Now she is doing what she loves most: hosting her friends for home-cooked meals. Damira loves to entertain friends from all over the world and to surprise them with new kinds of food and interesting conversations. She also loves exploring New York City and its many tastes, and meeting new people. Damira says her life has changed a lot since moving to NYC, and she loves everything about it.
What makes Uzbek cuisine special?
Well, first it is very delicious, and it SMELLS very delicious. In our country, all people love to eat and love to cook. And if people cook something, they do it with love. In our culture it is very common that every time you cook, you share your meal with neighbors, friends and family. If we have something, we call everyone.
Do you do a lot of pickling and preserving?
I love to pickle cucumbers and cabbage. I also pickle eggplant and tomatoes stuffed with cilantro, dill, and garlic. There was a time in my country when there was no food in the stores, so we had to do something to preserve food into the winter. So, I can do jams from a lot of fruits, almost all the fruits that I know. When I did it in my country, I would do big amounts—I had a big crock for pickling 40 pounds of cucumbers! But here I have no space to put it all, so I make smaller amounts.
What do you love most about cooking?
The process of cooking is creative, and I love to experiment with different ingredients and flavors, to create something new and to learn along the way. And the process of cooking gives our family strength and tradition – we cook not only to eat, but to form bonds with our family. Our children also have a lot of friends who would come to our home very often. We love the ritual of cooking together.
Do you have a cooking philosophy?
I am constantly planning what to cook–every day I cook something different. It is boring to always cook and eat the same, so I always try something new. I cook with love—I imagine how happy people will be who will eat my food. And more playfully, I am fond of numerology – every day has its own number and color, so if today's number is yellow, I like to make something yellow.
What students are saying about workshops with Damira:
"
Damira was an exceptional hostess, immensely welcome and interested in sharing her home, culture and food with us, and making us feel very much at home. I learned a lot about Uzbek history and its multiethnic heritage through the way she cooked and described the provenance of their food and dishes.
"
— A. Nguyen
"
I loved my first experience with League of Kitchens and cannot wait to tell everyone I know. I really enjoyed the small class and how personal Damira was--she really opened herself up, speaking about Uzbek culture, offering her own childhood stories growing up in Uzbekistan. I love that the focus is not just about food-- what makes this special is the human connection; I loved learning more about Damira, her family, and life in Uzbekistan.
"
— Jenn T.
"
Damira is such a gracious host and that spirit came across as soon as we walked into her home. I definitely learned a lot about Uzbek culture and cuisine and how hospitality plays such a key role in both Uzbek lives and in their family life here. It was so clear that she loves to cook and talk about her experiences and share her knowledge. I loved it and can't wait to go to another one soon.
"
— Meral A.