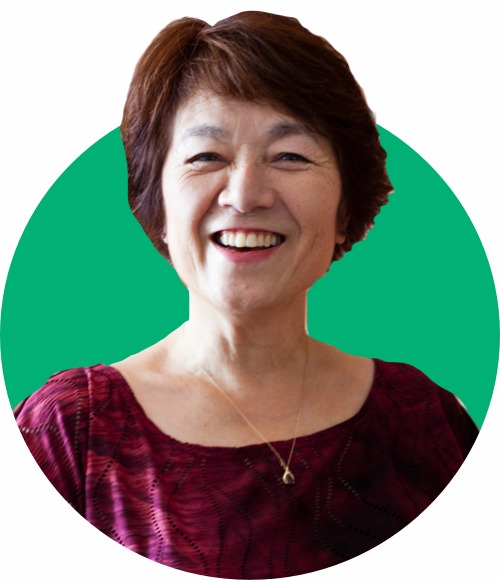 Japanese "Taste Of" Workshop
Aiko embraces omotenashi--a deeply caring and attentive sense of hospitality--that you will immediately experience through the peaceful beauty of her home, warm personality, and enticing cooking. Aiko will welcome you with refreshing cold-brewed green and barley teas, as well as an assortment of Japanese snacks, which could include onigiri (sticky rice triangles with assorted fillings) and seaweed salads. Aiko will share with you the simplicity and balance that underlies Japanese cooking and teach you the respect for ingredients and attention to detail that she learned from her mother and grandmother as a young girl. Throughout the afternoon, you will have the opportunity to help prepare and taste the unique ingredients and seasonings that form the foundation of Japanese cuisine and learn from Aiko where to buy them and how to select the highest-quality items. You will go home with recipes for the dishes you learned and a shopping guide to Aiko's favorite Japanese markets, leaving you well-prepared to recreate a satisfying, authentic, and home cooked Japanese meal.
Saturday, Dec 16
1pm-3:30pm (EST)
Aiko's Kitchen in Harlem, Manhattan





| | |
| --- | --- |
| | $150 |
| | 11 years old+ |
| | Vegetarian |
| | Elevator available |
| | |
All
Taste Of
workshops include a welcome snack and beverage, 1.5 hours of hands-on cooking instruction, a small meal, a recipe packet, and a shopping guide.
"
I loved this workshop. Aiko was a warm, welcoming host both as a Japanese ambassador and chef. The workshop was very hands on as she demonstrated and then we did much of the cutting and prep. Everything was clean and well organized. This was by far the best miso soup I have ever had anywhere and all the other dishes were delicious!
"
Linda S.